Version: SearchTools_V3.3.6 | Update at: 2022-01-22 18:00:00
The Search Tools software is used for UIN
AView
series to searching the online devices in the same network. It supports viewing the device information, activating the device, editing the network parameters of the device and resetting the device password, etc.

Version: AView App_V1.3.3.1 | Update at: 2022-05-24 18:00:00
AView
APP, in wifi or 3G/4G network environment, real-time viewing and management of remote IPC and other networked devices anytime and anywhere. You can also watch the hotspot camera in real time in a non-networked situation.
1. Watch the video in real time, capture, record and play at any time;
2. Voice function, intercom function;
3. Plug and play N2N IoT cloud service;
4. IPC full screen display;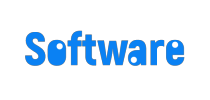 Version: AMS_V2 1.0.0.0 | Update at: 2022-01-22 13:20:00
AMS PC Client Windows (AView) Software is used with embedded network monitoring devices such as DVRs, NVRs, IP cameras and encoders, providing multiple functionalities such as real-time live view, video recording, and event management.
Version: IPCameraOCXSetup6.1.7 | Update at: 2020-05-19 10:52:14
This IPCameraOCX WEBConfig apllication Plug in is used when appear "Please click here to download the plugin and then install it as administrator." on cusomer's web page by using IE explorer, Please download and run to view the IPC web platform properly.